Our Services
A beautiful smile not only makes you feel good about how you look, it's also an important part of your overall health.. At Brian Dental Care, we provide a variety of services for patients of all ages. These include:

General Dentistry

Cleaning/Scalings
Fillings/Sealants
Endodontics
Periodontics
Stain removal
TMJ Treatment
Crowns
Dentures
Bridges
Inlays

Pediatric Dentistry

Cleanings
Sealants
Fillings
Children Root Canals
Children Braces
Teen Invisalign

Additional Services

Sports Guards
Snoring Appliances

Oral Surgeries

Extractions
Periodontal Surgery
Implants
Implant Dentures
Sinus Lifts
Bone Grafts
PRF/CGF Technique
Piezo Surgery
Tissue Graft Surgery

Cosmetic Dentistry

Veneers
Professional Whitening
Aesthetic Contouring/Bonding

Orthodontic Services

Braces (Phase I & Phase II)
Invisalign
Teen Invisalign

IV Sedation Dentistry
Dental Implant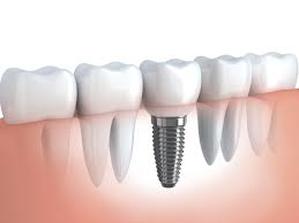 Dr. Brian Kim specializes in affixing surgical dental implants in the place of missing teeth, broken teeth and badly damaged teeth. Dental implants are a permanant solution to tooth loss and a permanent alternative to dentures and dental bridges. Additionally, missing teeth replaced with dental implants avoid degenerative bone loss associated with untreated missing teeth, dental bridges and dentures.
Dr. Brian Kim uses
PRF/CGF/Stem Cell
technique in our office include bone grafts, sinus lifts, soft tissue grafts, dental implants, and complex extractions. You get the benefit of using your own blood to heal faster and with less pain.
Dr. Kim is commited to excellence in dental implant procedures and has achieved fellowship status in the International Congress of Oral Implantology, an organization dedicated to furthering knowledge in the field of dental implants and perfecting dental implant procedures. Brian Dental Care is well equipped to perform surgical dental implant procedures in a comfortable and clean office.
---
Invisalign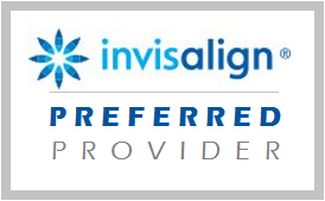 Dr. Brian Kim is an Invisalign Preferred Provider since 2009, which was when they started this elite program. He has been a certified Invisalign provider since 2004. Like most medical needs, selecting the right doctor is a very important decision. You want to choose the right dentist that you have a good rapport with; one you can understand and will provide the treatment outcome you're looking for. Preferred Providers have a level of experience and training you can trust. Look for the Preferred Provider logo in our office!

If you have any questions about the clear alternative to braces or would like to schedule a free consultation, give our office a call or you can just book your appointment through our website! We are always here to answer your Invisalign questions.

---
Experience our Affordable, Quality, and Professional Dental Services.