If you believe you deserve the best and most advanced dental care, you should be receiving that care from Dr. Brian D. Kim.
Due to the high demand of implant surgery by Dr. Brian Kim and to provide the highest quality to our patients, Brian Dental Care uses Cone Beam Computerized Tomography (CBCT), also called CT scan (CAT scan).

What is a CBCT / CT Scan? (or CAT Scan)
CBCT / CT Scan is a special type of x-ray that shows many images from different angles and then combines them together to create an image of a cross-section of the jaws. CT Scan also reveals nerves, maxillary sinuses and other anatomical landmarks. The CT scan is quick, non-invasive and requires very low radiation exposure. CT scanning is a great aid to specific diagnosis, helping your dentist to determine potential problem areas and can, in most cases, substitute exploratory surgery.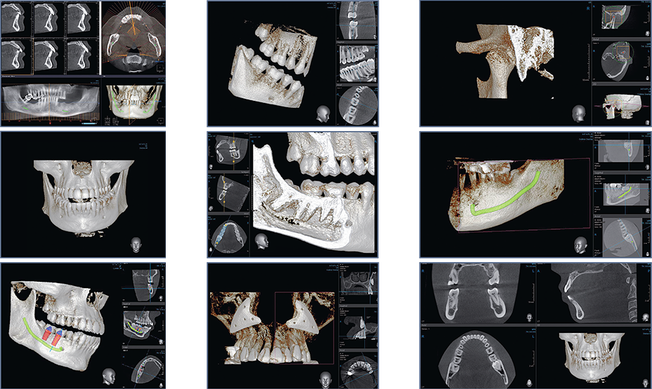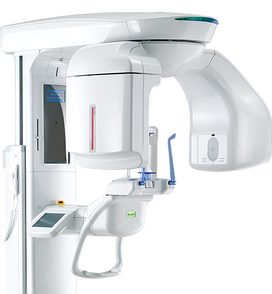 Advantages of CBCT / CT-Scan?
In oral surgery, with 3-D technology, we are able to detect the position of the lower jaw nerve in relation to the third molar and avoid unnecessary injuries or jaw paralysis for the third molar extraction/wisdom teeth removal.
With dental implants, the doctor needs information to diagnose and perform the dental placement of the dental implant. The five must-know criteria are bone length, bone width, bone quality, critical anatomy location and bone angle. Only CBCT technology delivers accurate measurements for these necessary parameters.
In orthodontics, we have the ability to see unerupted teeth in a 3-D model and make decisions with certainty.
In endodontics, we can detect extra nerve canals in teeth before starting the procedure. In other words, I can determine how many canals are in the teeth before I go in, and avoiding surprises.
Dental CT Scan allows us to more effectively, efficiently, and safely treat any oral surgery.
Our state-of-the-art machines provide us with more accurate anatomical information than traditional X-ray films, without having to inconvenience our patients by referring them to a different location. With our machines, our patients are scanned in 13 seconds with nice music rather than hearing an unpleasant sound. Your dentist visit will be quick and convenient.